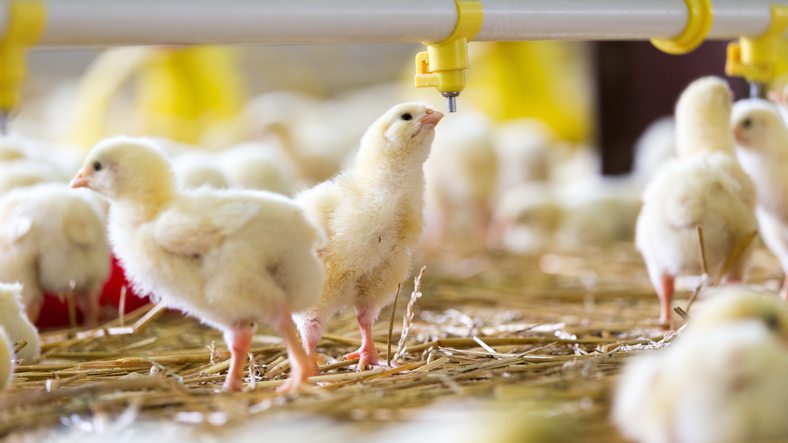 Chicken farming is a massive industry. In 2016, the population of broiler chickens in the US alone was more than 8.7 billion. Just two years prior, the USDA conducted a study that showed there were 233,770 poultry farms in the US.
It comes as no surprise, then, that changes in 2017 sent ripples throughout the massive industry. Some of the biggest developments this year included a push for better health management practices and greater poultry welfare, as well as adjustments in global trade.
Reforming Welfare in the Poultry Industry
Animal welfare has long been a topic of discussion, but in 2017, the conversation became centered on poultry. Australia, for example, is in the midst of reforming their stance on poultry welfare, with legislators drafting new guidelines and standards.
The Australian Chicken Meat Federation (ACMF) has stated that they will fully enforce the new standards once they become law.
Australia isn't the only country making strides in poultry welfare. Many states in the US—including California and Massachusetts—have passed restrictive laws, requiring operations to use larger pens and cages that provide more space for birds. However, these laws have significantly increased the operational costs for farmers and commercial poultry operators, which has caused the price of eggs in some areas to rise by as much as 18%.
Focus on Health Management Practices
There was an urgent need for smart health management practices in 2017, thanks to several dangerous cases of avian flu discovered around the world.
There are three key principles of poultry health management:
Prevention of disease

Early recognition of disease

Early treatment of disease
Preventing the onset of disease is the most ideal scenario for health management professionals. Closely monitoring poultry for signs of distress and illness and providing optimal amounts of nutrition in poultry diets are the initial steps to preventing the spread of disease.
Countries like China—where the H7N9 strain of the bird flu continues to wreak havoc—are taking preventative measures to ensure that unaffected flocks don't contract the avian flu.
In addition to ensuring the health of poultry, health management practices also address human health as it pertains to poultry disease, waste disposal, and meat consumption.
International Trade
International trade has experienced a shake-up of sorts in 2017, with the US withdrawing from the Trans-Pacific Partnership (TPP) and renegotiating the North American Free Trade Agreement (NAFTA). The results of NAFTA discussions could have a big impact on the poultry industry in 2018, mainly because Mexico is the US' largest market for poultry products.
Projections for 2018:
Because of the H7N9 bird flu, the USDA estimates that China's import of broiler meat will rise to 7% in 2018. Globally, production of broiler meat is forecast to grow by 1% next year thanks to increased exports from the US and Brazil.
As the agriculture industry focuses on new technologies and processes to improve efficiency and production rates, commercial poultry will assume more extensive responsibilities.
Some of the pressures facing the poultry industry include:
Reducing environmental footprints

Optimizing animal welfare

Finding solutions to increase or sustain production levels
Many of the issues that affected the poultry industry in 2017 will continue to influence change in 2018. The biggest potential for shifts could occur in the technology, trade, and welfare sectors.