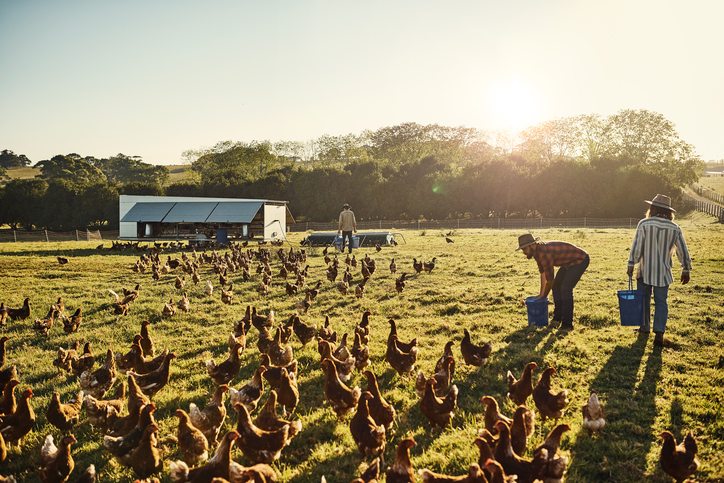 2017 has seen its fair share of monumental issues concerning global animal agriculture. Thanks to intense scrutiny focused on international trade deals and sustainability, these issues have been at the forefront of the news throughout much of the year.
There are four newsworthy events that stole the headlines this year.
1. Avian Influenza H7N9 Strain
The H7N9 strain of the avian flu has been wreaking havoc in China. Ever since 2013, when cases of human infection were first reported, this dangerous flu has come back every year. Each time, it brings new mutations that improve its ability to reproduce and spread
There are 1,622 laboratory-confirmed human cases of the H7N9 flu as of October 31, 2017, and approximately 619 of those people have died. In a series of studies, flu expert Yoshihiro Kawaoka and his colleagues found that the virus could spread through the air. They also discovered that certain strains could resist the leading flu infection-fighting drug.
With the H7N9 virus still going strong, there are concerns that a global pandemic could occur if a solution is not found soon.
2. NAFTA Renegotiations
With four rounds of NAFTA renegotiations already completed and news that talks will be extended into 2018, many questions remain as to how the trade deal will be modified. There is a possibility that U.S. President Donald Trump could table the agreement in favor of forming a trade deal that is more favorable to American interests.
One of the largest industries that will be impacted by NAFTA negotiations is the dairy sector. With the U.S. and Canada already disagreeing on supply management systems, upcoming discussions are sure to be lengthy. The next round of NAFTA talks will reconvene on November 17, 2017. The proposal for NAFTA to expire every five years is expected to take up a considerable amount of negotiations due to the massive amount of changes that would be necessary.
3. Increased Focus on Sustainability
As the world's population continues to grow, concerns about the sustainability of agriculture have also grown. Many crops can only grow during certain time periods when the weather is favorable, and are often restricted to growth in specific regions of the world. Sustainable agriculture is a movement that seeks to "produce healthful food without compromising future generation's ability to do the same."
Among the chief concerns for agriculture sustainability are the needs to enhance public health, promote animal welfare, and preserve environments. The food system for sustainable agriculture includes livestock, crops, farmers, producers, markets, and systems of distribution. It's the entire ecosystem that is the focus of the sustainable agriculture discussion in 2017.
4. China Lifts Bans on Beef Trade
In May 2017, U.S. Secretary of Commerce Wilbur Ross and Secretary of the Treasury Steven T. Mnuchin announced that the Trump administration was in talks with China to reinstate beef trade between the two nations. After a 13-year ban on U.S. beef, China said that they would import approximately $2.6 billion of beef each year.
A few months after lifting the ban on U.S. beef, China also ended a ban they placed on Australian beef imports. The ban on Australian beef started in July and officials are heralding the success of negotiations to reinstate trade so quickly.
With NAFTA talks set to progress into 2018, agriculture issues are sure to continue making headlines.