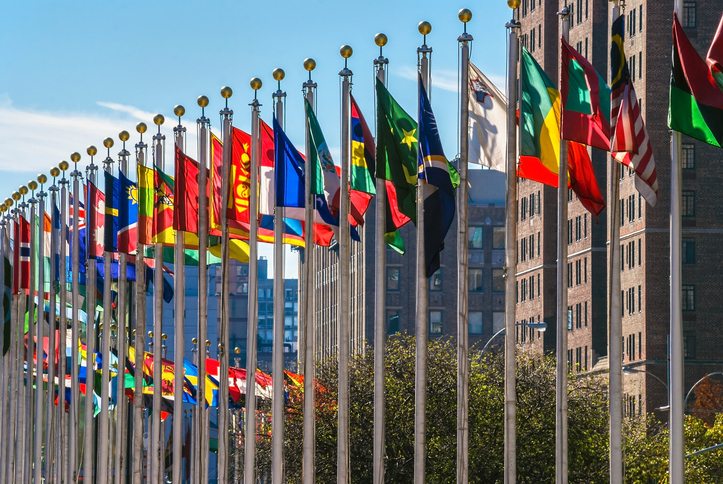 2017 has been a volatile year for trade deals, especially where the United States is concerned. Shortly after newly-elected President Donald J. Trump took office in January, he withdrew the world power from the Trans-Pacific Partnership (TPP). Following this move, Trump announced his intention to renegotiate the North American Free Trade Agreement (NAFTA), threatening possible withdrawal if negotiations didn't favor American interests.
NAFTA Talks
The renegotiation of NAFTA is well underway, with the second round of talks completed on September 5, 2017. Despite representatives from the United States, Mexico, and Canada all citing a "cooperative tenor" during the talks, there seems to be little progress forged thus far.
The NAFTA talks come as a direct response to the Trump administration's desire to renegotiate current trade deals in an effort to improve the position of U.S. manufacturers in global trade.
U.S. and South Korea's Free-Trade Deal
With NAFTA talks already proceeding, President Trump has broached the subject of possibly withdrawing the U.S. from their free-trade agreement with South Korea, feeling that unfair trade competition is taking place between nations.
The Washington Post states that "withdrawing from the trade deal would back up Trump's promises to crack down on what he considers unfair trade competition from other countries."
A letter from U.S. Senator Joni Ernst to President Trump expressed concern that "with over $144 billion in goods and services moving between" the U.S. and South Korea, "stepping away from this deal could have many negative consequences."
It is still unclear whether President Trump will withdraw or seek renegotiation with South Korea. However, the process for withdrawal is already underway in case the Administration decides to terminate the agreement.
The U.S. Trade Deficit
Perhaps as a direct result of withdrawal from the Trans-Pacific Partnership, the U.S. experienced a minor 0.3% increase in the foreign-trade gap for goods and services. Imports also declined, albeit slightly at 0.2%.
While this may seem like a negative economic indication at first glance, it isn't necessarily a sign of things to come, with the value of U.S. exports during the first seven months of 2017 increasing by 6%.
Trade Between India and Australia
On the other side of the globe, Australia and India have also been reviewing trade relations, but from a much different perspective. As part of their interest in increasing their agricultural trade, Australia is looking to India to expand their trade partnership, especially as it concerns pulses and grains. Australia is currently India's seventh largest agricultural export market, having just experience a 244% rise in AUD.
A major aspect of Australia's interest in growing trading ties with India lies in the "interest of Australian companies to bring in new technologies in dairy, grain storage, and crop handling to India."
An Australian trade delegation recently completed a visit to India during Australia Business Week. While there, they met with government officials and agricultural industry representatives, with both sides expressing optimism at the possibilities for expanding their trade relations.
India's Possible Import Restrictions with China
After a tense standoff between India and China on the Himalayan border that ended on August 28th, Chinese president Xi Jinping expressed a desire to improve ties between the two nations.
In a recent meeting between Xi Jinping and India's Prime Minister, Narendra Modi, both leaders emphasized their commitment to repairing relations. Indian Foreign Secretary Subrahmanyam Jaishankar stated that "On both sides there was a sense that more efforts need to be made to ensure that these kinds of situations don't reoccur."
As 2017 continues to plunge forward, it is clear that international trade will remain a focal point. NAFTA renegotiations could play a significant role in how the U.S. proceeds with other trade deals, and countries like Britain (still dealing with the effects of Brexit) have stated they don't currently have the ability to enter into free-trade agreements.