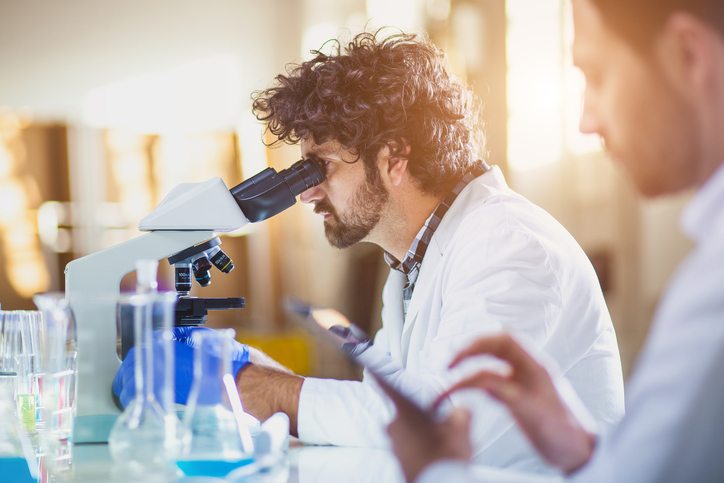 As global demand for food production continues to increase, farmers are attempting to meet that demand by producing efficient, healthy animals and looking into the potential for nutrigenomics. The USDA predicts that the per capita consumption of beef, pork, broiler and turkey meat combined has risen from approximately 127 pounds in 1950 to more than 220 pounds in 2007.
This has long been a struggle for farmers who are concerned with the health and safety of their livestock and the overall efficiency and output of their operations. For some livestock facilities, nutrigenomics may provide an answer.
What is Nutrigenomics?
According to the IVC Journal, nutrigenomics is "an emerging science that studies the molecular relationship between nutrition and the response of our genes, to determine how even subtle genetic changes can affect human and animal health."
This means that a livestock operation could develop a nutrition regime for their animals that is tailored to the genetic makeup and environment of each species. This could serve several beneficial purposes:
Eliminate disease in livestock

Increase productivity of livestock used for food

Increase efficiency of the farm and feed ratios or a combination of the two
There's an undeniable tie between genetics and nutrition and one cannot easily be considered without the other. According to a paper on animal performance as it relates to beef, "If animals do not receive proper levels of nutrition, no matter how genetically superior they are, they will not perform to their optimum level." In addition, it is possible to select animals that are the most efficient at reducing production costs. On the other hand, animals with poor genetic makeup will not yield desired results regardless of their environment and the nutritional value they receive in their feed.
Embracing the science of nutrigenomics can have dramatic impacts on your livestock production. The USDA has noted that genetic selection alone has caused a nearly 23 percent increase in broiler chicken market weight since 1950. In 2009, the US Agriculture Secretary even awarded $11 million in grants to support research, education and outreach in animal genomics.
How Nutrigenomics Affects Animal Feed
Depending on the livestock your organization raises, the nutritional makeup of your feed will vary greatly. Another thing to keep in mind is that nutritional supplements can also vary from organic minerals to acidifiers to digestive enzymes and more.
Dogs, for example, often serve as models for nutrigenomics when discussing disease reduction. The IVC Journal notes that "Vitamins A and D, zinc and fatty acids can directly influence gene expression, whereas others such as dietary fiber can have an indirect effect."
Functional ingredients can also be added to animal feed. Glucosamine, chondroitin sulfate, and green-lipped mussel are often added to dog food to improve joint health. Vitamin E, beta-carotene and selenium, as well as Omega-3 fatty acids, are also common.
To find what is right for your livestock, it's often helpful to consult an animal geneticist. They are helping farmers meet the rising demand in global feed by "producing animals that are healthy and vigorous as they grow and reproduce and that use nutrients efficiently to produce adequate food and fiber for human consumption."