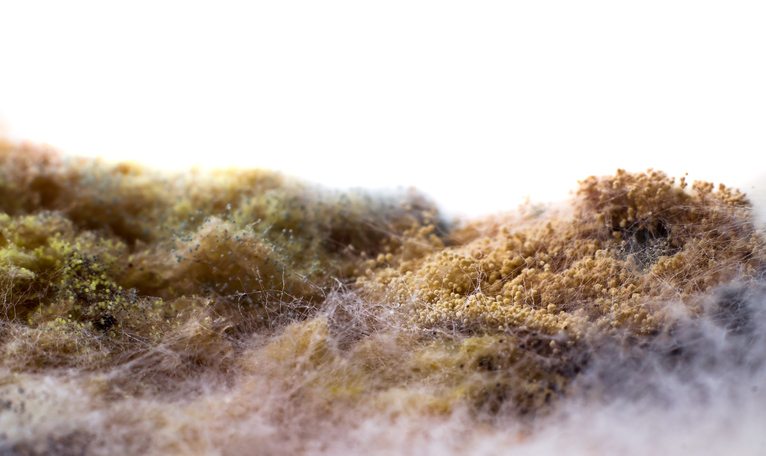 If you've ever had to deal with moldy feed, you know that mold is a messy, expensive problem for livestock producers, feed manufacturers, and farmers. It can affect almost every aspect of your operation, including feed and grain integrity, animal health, feed consumption, and energy and production levels. Mold infestations drive costs higher and push revenues lower.
Many of the conditions that influence optimal mold growth are difficult to regulate, including humidity and moisture levels. However, it is possible to control and often eliminate molds from destroying feed and grain by using mold inhibitors.
Primary Mold Inhibitor Features and Benefits
Effective mold inhibitors support livestock health by preserving the nutrients in feed and grains. High-quality inhibitors typically include the following five  features:
Prevents the growth of molds

Has a lower pungency and corrosiveness which improves handling of feeds and grains and produces less wear and tear on equipment

Prolongs feed and grain shelf-life

Preserves the nutritional quality of feeds and grains

Reduces the risk of mycotoxin production during feed and grain storage
Amonex® is a series of advanced, efficient mold inhibitor that includes all the above features and optimizes feed and grain moisture content.
Reviewing Performance
Selecting a high-performance mold inhibitor should be a simple process. You just need to find a good product with proof of efficacy. Finding a product that has evidence to support its performance claims is the only way to be sure you're choosing the best mold inhibitor for your operation.
Here are a few signs to look for that indicate a mold inhibitor is effective and proven:
Multiple scientific trials definitively prove the capability of the product

Product trials tested specific features and abilities, including:

Efficacy

Species-specific solutions and reactions

Feed and grain-specific solutions and reactions

Comparison to other products

Product variations
Bentoli®'s own Amonex® series of mold inhibitors have gone through a sequence of trials to test their efficacy and corrosivity, along with feed and grain-specific assessments. In addition, Amonex® was compared in side-by-side trials with Calcium Propionate in sow and poultry feed, producing very positive results.
Making an Educated Choice
Once you've had a chance to review all the trial results, case studies, and benefits, your choice comes down to picking the mold inhibitor that best suits the needs of your operation. This often depends on the type of livestock you raise and the type of feed used.
7 Types of Amonex® Mold Inhibitor Feed Additives
Amonex® Dry is a broad-spectrum, long-acting inhibitor that comes in powder form

Amonex® Liquid has a broad-spectrum, long-lasting activity and comes in liquid form

Amonex® ACTIVE LIQUID is designed to improve feed moisture management

Amonex® GT LIQUID is designed to preserve grains effectively over an extended period

Amonex® Aqua is a long-acting, broad-spectrum inhibitor designed for use in all aquaculture feeds

Amonex® Horse is a long-acting, broad-spectrum inhibitor designed for use in horse feed

Fungiplex® can be used for all animal feeds and is a broad-spectrum mold inhibitor
Actively growing mold produces chemical compounds (mycotoxins) that can negatively affect the health of livestock and decrease their production. Finding a high-quality mold inhibitor that prevents growth and minimizes contamination will reduce costs and improve livestock health.
Remember to look for products that include specific features and benefits with proof of their effectiveness in case studies, trials, reviews, or research.