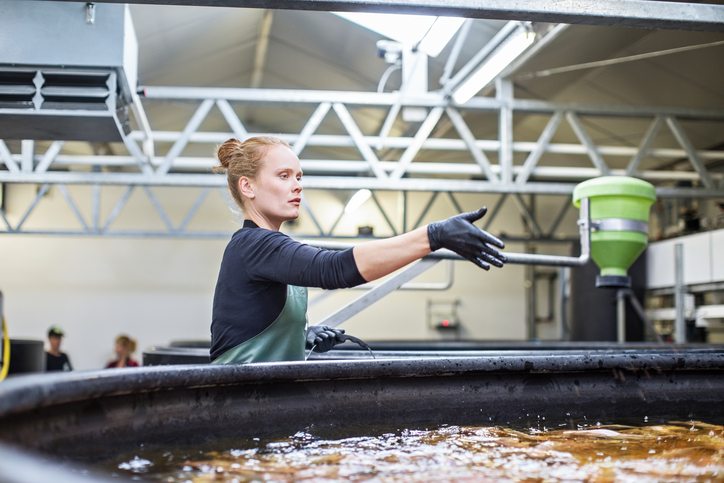 There's an emerging trend in the aquaculture industry: the need for additional funding. As global demand for seafood continues to rise, the opportunity for aquaculture's growth is limited only by the need for additional funding. With the United Nations Food and Agriculture Organization estimating that the world will need an additional 40 million tons of seafood each year to support demand by 2030, the need for aquaculture resources is becoming more dire.
Funding in the Aquaculture Industry
There are three main factors driving the need for funding in the aquaculture industry:
1. Sustainability concerns
To reduce the impact of aquaculture farms on natural environments and native species' gene pools, closed-contained systems are gaining support; however, land-based systems and floating solid-wall systems can be more expensive to maintain. The difficulty involved in replicating ideal living conditions for aquaculture stock, from the high cost of pumping water to the amount of electricity needed, contributes to the increased expense.
In 2015, a group of scientists at Kinki University in Wakayama, Japan became the first in the world to successfully breed and raise Bluefin tuna in captivity. It took the team 30 years to develop the technology that allowed them to perfectly replicate the Bluefin's spawning environment.
2. Increasing global demand for seafood
Global population growth brings with it an ever-increasing demand for seafood consumption. Between 1950 and 2009, worldwide consumption of meat rose from 48.5 to 299.8 million tons. As of September 2017, the global fish trade is on track to increase 7% year over year from 2016, totaling more than $150 billion.
3. Alternatives to fishmeal
Fishmeal is one of the main food sources used in aquaculture industry operations, but the production of fishmeal from wild-caught fish may be unsustainable. As such, many operations and aquaculture organizations are looking to land-based ingredients—like cottonseed and vegetable proteins—as viable feed alternatives. Nutritional additives and supplements that will promote optimal health and growth rates in aquaculture stock are also being considered as part of the mix.
Sustainability, increased demand, and fishmeal alternatives are all driving the need for the increased funding that is required to keep the aquaculture industry competitive and successful in the global marketplace.
Government and Private Funding for Aquaculture Industry Initiatives
Government and private sector funding initiatives have been steadily developing throughout 2017, with more growth on the horizon. China, Russia, and the US are among some of the largest government contributors to aquaculture funding.
Chinese Government Funding
The Chinese government is backing the development of a deepwater aquaculture farm off the coast of China to the tune of $151 million dollars. Construction on five large Semi-submersible Spar Fish Farms is scheduled to start on January 1, 2018, with each farm measuring 12 meters high and 138 meters in diameter.
US Government Funding
The National Oceanic and Atmospheric Administration (NOAA) offers three categories of funding programs:
Financial assistance

: Direct loans for long-term financing—up to 25 years

Grants

: A variety of grant programs, competitions, and initiatives

Other

: Competitive grants, research programs, and cooperative agreement programs
Along with The Atlantic States Marine Fisheries Commission (ASMFC), NOAA is offering a $450,000 grant for marine aquaculture projects in the US Atlantic coast region. Proposals for aquaculture operations will be accepted until March 31, 2018 and NOAA will begin awarding grant money to the chosen projects between April 1, 2018 and March 31, 2019.
Funding in Russia
Russia's largest aquaculture company, Russian Aquaculture, is leading the way in the country's industry expansion with a massive $17 million dollar secondary public offering (SPO). The SPO will allow Russian Aquaculture to increase their annual production of salmon and trout to more than 27,000 tons.
During a panel discussion at the 2017 Global Aquaculture Alliance's Goal Conference in Dublin, experts discussed the significance of funding as new technologies and systems are created. Fully understanding the drivers of the aquaculture industry, as well as current and upcoming funding initiatives, may lead to greater investor confidence and the type of adequate funding the industry desperately needs.