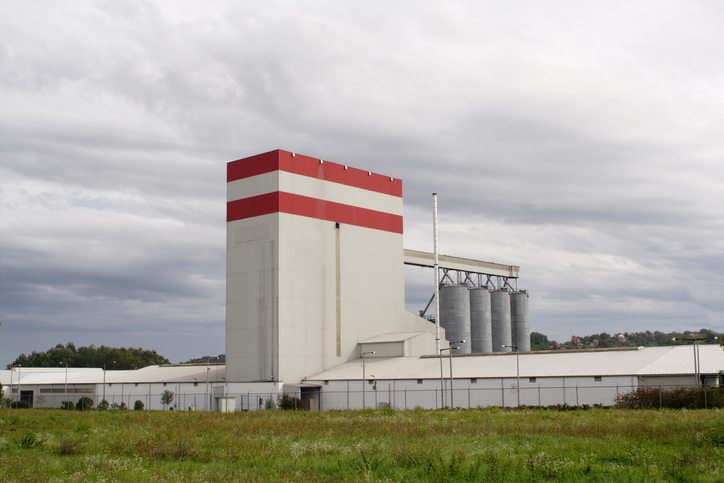 Animal feed manufacturing and the global animal feed industry could experience a 100% increase by 2050 in the demand for animal feed. This means feed manufacturers will face more competition and greater challenges in the years to come. Standing out from the competition will become more important than ever.
Effectively focusing on differentiators will help set animal feed manufacturing businesses apart from their competition.
3 Animal Feed Manufacturing Differentiators
Enhancing the nutritional value of animal feed

Extending life of animal feed

Improving the physical quality of animal feed
Acting on the 3 Animal Feed Manufacturing Differentiators
With genetic improvements influencing rapid change in the animal agricultural industry, the need for better feed additives has become a priority. Animal feed manufacturers can improve their market standing by supplying feed that raises the quality bar and boosts the performance of livestock.  
Enhancing the nutritional value of animal feed

is the single greatest differentiator an animal feed manufacturer can ensure.

Modern-day animals have more demanding nutritional requirements

which makes it necessary to produce feed that meets performance and dietary needs.

Extending the life of animal feed

is a fantastic way to add value that buyers will greatly appreciate.

Avoiding feed spoilage from mold

, rot, and bacteria can

save farmers thousands of dollars

. Feed that can save farmers money will create customers for life.  

Improving the physical quality of feed

boosts the efficiency of manufacturing by allowing a high bulk density to be processed

. This, in turn, allows for less transportation and storage costs and has the added benefit of improving the digestibility of feed, a quality many farmers desire.
Using Animal Feed Additives to Increase Value
Most farmers choose a feed supplier based on a combination of pricing, quality, and shelf-life. Animal feed manufacturing businesses can deliver all three factors by using exceptional feed additives to boost the value and appeal of their products.
It's important to consider how feed additives will affect your business and how you can choose high-quality additives. There are three factors to consider when sourcing animal feed additives:
What is the biological benefit?
Feed additives are products used in animal nutrition for the purpose of improving the quality of feed based on animal origin. It is also used to improve the performance and health of the animal. The biological benefit for animals varies among different categories, such as antioxidants, acidifiers, antibiotics, vitamins, minerals, enzymes, amino acids, binders and more, including mycotoxin binders, protected amino acids, sweeteners, and flavors.
How does it improve the animal's performance?
What result do farmers want to experience? Factors such as weight gain, feed conversion ratio, and lactation are common issues for the farmers. Research feed additives that can answer those questions and resolve their problems.
What's the financial impact?
Will the manufacturer have to increase prices to include superior additives, or will increased sales balance the cost? Remember that feed additives will also have financial implications for the farmers. Exceptional additives will improve the quality of their stock, leading to higher profits.
Benefiting from Feed Additives
The best way to determine which feed additives to use in manufacturing is to discover how your products will improve and add value for your customers. With the animal feed industry making giant strides in the field of nutritional improvements, it's more important than ever to stay ahead of the competition.
Here are  three ways to use feed additives to your benefit while beating out the competition:
Be completely transparent about the quality of your feed and

how feed additives have greatly improved the quality

.

Partner with a global animal feed additive supplier that makes the process as simple, professional, and efficient as possible.

Communicate the benefits of the feed additives to your customers.
Animal feed manufacturers that can master the art of differentiation with high-quality feed additives will be well on their way to establishing themselves as the go-to supplier of animal feed.