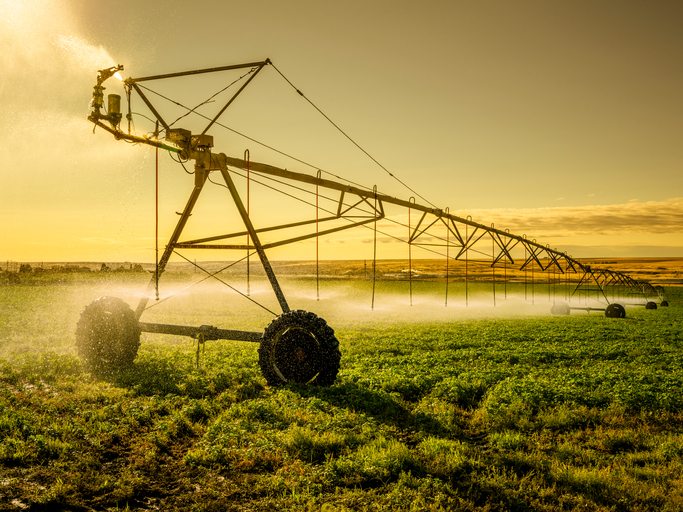 The evolution of agriculture technology has revolutionized our industry. 200 years ago farmers and their livestock were at the mercy of the weather and natural resources. If it didn't rain for more than a month, the potential to lose an entire crop meant the corresponding loss of animals. Today we have sensors that can tell us how much water, nutrients, pesticides and fertilizer are in the soil at any given time.
Agriculture has influenced a vast majority of the world's economic, political, social and scientific development throughout history. With the development of new agricultural technologies, farmers and livestock producers can reduce the amount of waste generated by their operations while improving the value of their merchandise.
Agriculture Technology in 2017
The production of animals and plants for food, medicine and fuel accounts for a whopping 10% of the global GDP. With such a massive share of the global economy resting on it's shoulders, agriculture technology has captured the interest of venture capital firms that once focused only on the latest and greatest inventions coming out of Silicon Valley.
Agriculture technology is more than just a blip on the technology industry's radar. The amount of money invested into agtech has grown year-over-year from 2013-2015. Investments reached a new high of $4.6 billion in 2015 alone. What's even more impressive is that the agriculture industry has outperformed every other industry in year-over-year growth since 1999, with the exception of technology.
Many forms of agriculture technology are seeking to solve objectives commonly referred to as BHAGs, or Big Hairy Audacious Goals. BHAGs are large, endemic, longstanding issues within a particular industry. The most notable BHAGs of the agriculture industry are centered around the operational costs of a farm, as well as the environmental impact of operations. Issues such as water usage, pesticide runoff, animal feed costs, and overall profitability are common BHAGs.
According to the National Institute of Food and Agriculture, there are a multitude of proven benefits that come with the implementation of new agriculture technology. Some of the most common benefits include:
Increased crop yield

Lowered environmental impact

Greater employee safety

Higher profits

Decreased costs due to lower use of water, fertilizer, and other resources
Many of the most common examples of agriculture technology are physical products, like soil sensors, drones, and irrigation systems. However, agriculture technology is also experiencing significant growth in software products, such as analytical tools, ecommerce marketplaces, and general farm management applications.
The Future of Agriculture Technology
The first agricultural operations to benefit from new technology were plant-producing operations. Early innovations such as the plow, cotton gin, ice refrigerator, and food canning all initiated a dramatic increase in efficiency and profitability for crop farming.
Agriculture technology hasn't been as fast to penetrate the livestock sector, but major improvements have been made. Feed processing, dairy production, and animal nutrition solutions have come a long way since the days of relying 100% on Mother Nature. Business Insider estimates that many forms of animal-focused agriculture technology won't be scientifically viable until late 2017, with possibly commercial releases delayed until 2020.
The use of technology in agriculture will have far-reaching effects on the role of livestock nutrition in modern farming and feed production.
Upgrades expected over the next 10 years:
Livestock biometrics

that provide farmers with immediate knowledge about the health of their animals
Genetically-designed feed

 which will address specific nutritional needs for multiple herds and flocks
GPS tracking chips

to help farmers track their animals across large areas of land and water
Widespread adoption of the latest agriculture technology seems likely to emulate the rapid-growth demonstrated by the mobile phone market. Why? Because it will give producers the opportunity to gain a competitive advantage by exercising superior efficiency which will increase their profits.